A new version of Controller Display is available which fixes two long time issues.
1) I have to use Game Maker Studio 2.3 for every aspect of work, making the previous version of Controller Display unable to be updated. Thanks to an update to gamepad_force_focus by YellowAfterlife, I can update the project to GMS2.3.
2) Now thanks to this update and dinput8hook by nkrapivin, DirectInput devices can now work with this program! That means nearly full support for PlayStation 4 controllers, and other generic DirectInput devices like controller adapters. I love the Triple Controller Classic Gaming USB Adapter by Timville which lets me use SNES/NES/Sega Genesis controllers with my games, and it's now perfectly supported by Controller Display.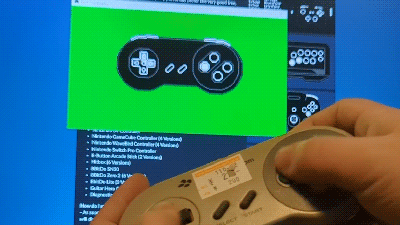 I hope to update this app more in the future as there's lots of room for improvement, but this is all for now. I've got a full time job and a game I'm working on, so my free project time is a little limited. I hope you get great use out of it!
Files
Controller Display (v1.6)
2 MB
Jan 23, 2022
Get Controller Display by Fred Wood